Comprehensive: Sign in/out, assessment, communication, photos, reporting, billing, administration – all in one place.
Works Everywhere: Phones, Computers, Tablets – iOS, Android, PC, Mac. Wherever you are, brightwheel will be.
Seamless Sync: Always in sync across devices and teachers.
Easy to use: Get started in literally minutes. The fastest and easiest to use platform in early education.
Unrivaled Customer Support: We're here to help :).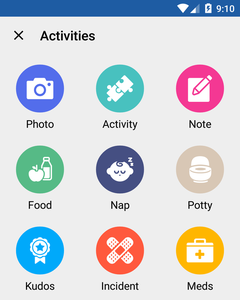 Daily Updates: Real-time feed of activities throughout the day.
Digital Check-in: Quick & easy. Add approved adults to pick up your child. NEW: Digital drop-off forms now available!
Photos: Delivered right to your phone or on the web. No more photos lost in texts or in other online accounts!
Notifications: Get custom notifications on your phone for check-in, photos, and messaging.
Messaging: Send quick preset messages from your phone.
Calendar: Stay up to date on activities and events.
Community: Add grandparents, nannies, and friends so they can pickup your child or just share in daily photos and learning.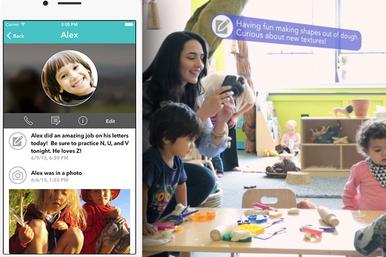 CLASSROOM

Photos: Snap and share pictures.
Learning & Assessments: Record student progress with text or voice. Share with parents, or only with staff.
Parent Updates: Keep families in the loop.
Food / Nap / Potty: Record daily events with a simple tap.
Incident Reports: Report and track mishaps.
Spot Check: Quick head counts or 15 min checks.
Calendar: Schedule and share events for each classroom or a school.
Automated Daily Reports: Share the day's events with families.
Customized Assessments: Easily input the learning categories you want to track – unique to each classroom.